Awakening Radiance
Monthly Women's Meetup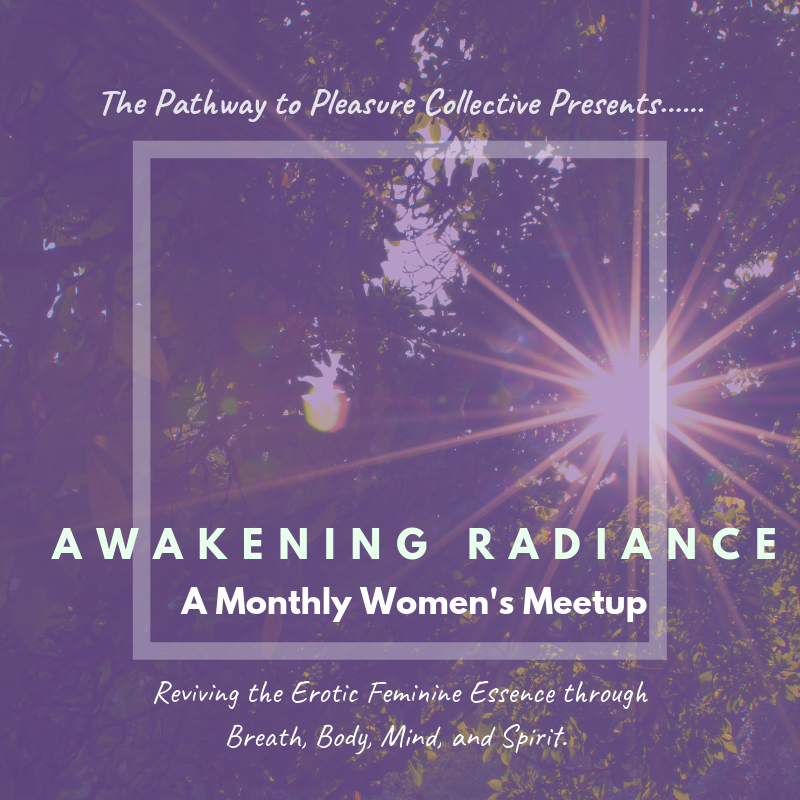 Meets the 4th Sunday of Every Month
5:30-7:00pm
3355 Bee Caves Rd. Suite 101 
Austin, TX 78746
$10
RSVP HERE
This is our monthly women's meetup group (formerly our monthly Goddess Outings) however we are now meeting in a more intimate environment so that we can better facilitate deep inner connection and outer community in a sacred healing space.
Many women in the modern day get stuck in overdrive in our masculine energy by the demand to focus on productivity, goals, results, competition, and independence.
As a result many of us have become disconnected from our creative life force energy and we feel tired, lifeless, disconnected, anxious, depressed and isolated. Life becomes rote and routine and we feel depleted, worn out and burnt out.
During this meeting you will be guided through practices and activities to aid you in replenishing your feminine radiance and activating your innate capacity for love, connection, pleasure and creativity.
Awakening Radiance is a place to come and be re-filled while also learning the skills to start integrating more feminine energy back in your daily life-even in the workplace.
Each meeting will be slightly different but will be built on a similar structure:
We will begin with a practice to bring us more deeply into our bodies and activate our life force energy. This may be a mix of somatic awareness practices, breath work, yoga, movement, or other activities followed by facilitated group process work: aka talking, sharing, emotional processing, receiving support from the group etc.
5:15---Arrive and settle into the space
5:30-Doors close and the event begins
7:00-Event ends
Cost: $15 at the door
Request Your Copy of The Pleasure Keys ebook
Enhance pleasure, expand your orgasmic potential, and experience intimate fulfillment. Request your copy of The Pleasure Keys: Discover the 7 Secrets to Female Sexual Pleasure. (a $47 value).